WSPC Quality Control/ Quality Assurance

Quality assurance constitutes the highest objective and ethical reward for the people of WSPC.
The application and adherence to the National and Community Legislation, the publication of detailed and comprehendible guidelines for every study programme we offer (specifications) and our collaborations with highly accredited, world-renowned educational institutions (WSET, CMS, BSA, WSG) are at the core of our quality policy.
Our instructors have distinguished and long-standing careers with a high level of education and accreditations. Their continuous improvement is achieved through training programmes and through evaluation reports that our students fill out anonymously at the end of their educational programme.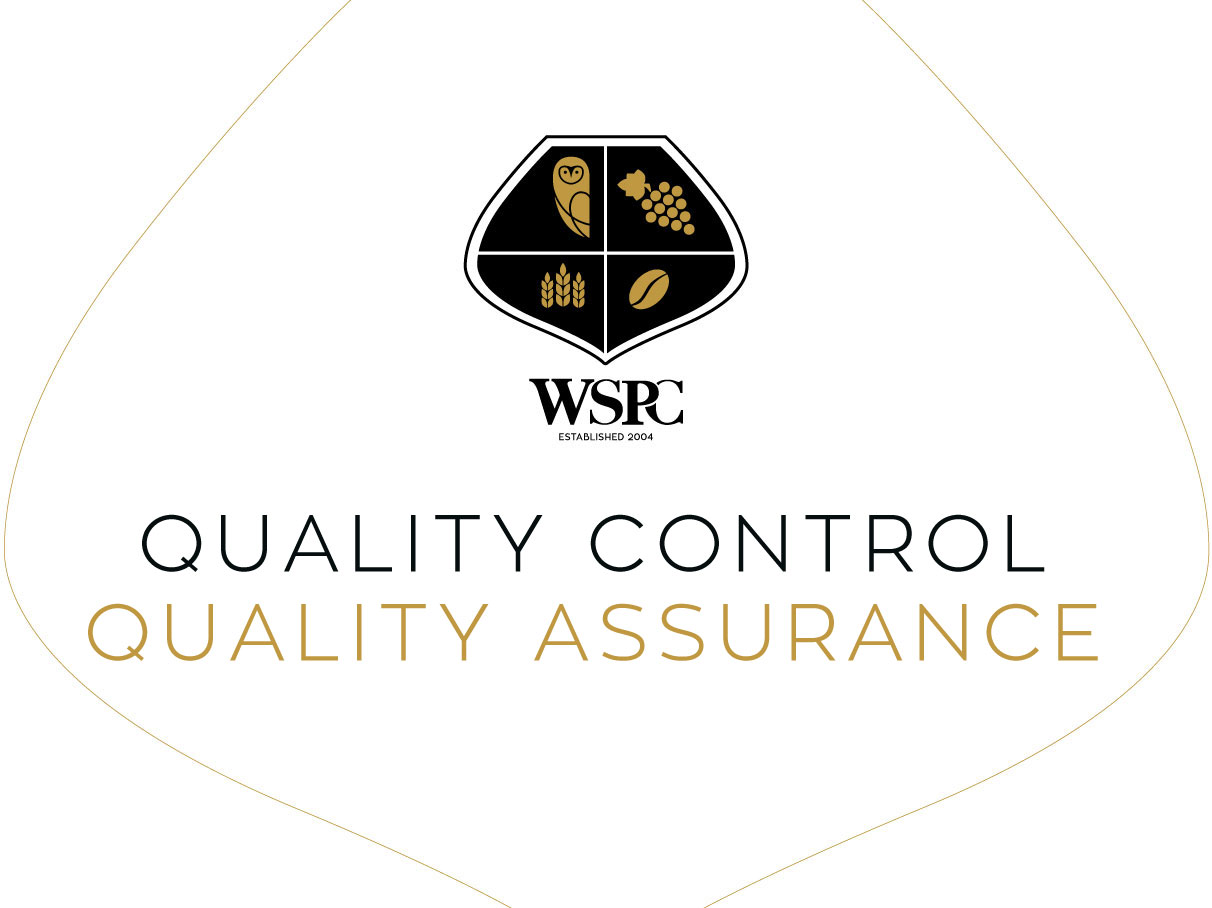 Tines, spirits, coffee, tea and any other product included in WSPC curriculum, in all educational programmes, are bought by wholesale suppliers a) in order to be in absolute harmony with the curriculum of WSET, CMS, BSA and WSG and b) to be able to offer official and unbiased education to our students. We do not ask for or teach with free samples of wines, spirits or coffees, etc. We teach what should be taught to our country's professionalswhether we are conducting an educational programme or a Master-Class. We do not "create" random educational material solely because we obtained free samples from one producer or another. This practice is far from the integrity and quality that transcend WSPC.
MORE
It is common in the market, for each company to attempt running its own seminars for promotional purposes, either for coffee, spirits or wine. Indeed every such seminar offers added value to their "brand" and to the company that organizes it, it does not however offer added value to the participant. The participants have taken part in what the organizer wanted them to take part in. Nothing more, nothing less.Official education fundamentally differs both regarding the educational horizons that open up as well as the impartiality of learning it offers and certifies.
WSPC has chosen to collaborate with entities from abroad who accordingly honour the impartiality and integrity of merit-based examinations. Our students study with international organizations who hold the first and last word regarding the curriculum, as well as in conducting the examinations, the results and the certifications.
WSPC chooses to provide a very high standard of learning internationally! We are one of the few Approved Program Providers (APP) in the world that elevate the curriculum of the learning experience to the highest level. The lists, of wines or spirits that are tasted in each course, are chosen from products of exceptional quality and prices (wines and spirits). The teaching hours offered in each level of studies are 50-100% more than anywhere else in the world.
At WSPC we ensure equality and cultural diversity in every aspect of our operations. In addition, we provide a specific framework for the management of special circumstances which may affect a student's performance in the examination. We also apply specific procedures to the possible cancelation of a registration to one of our educational programmes. For more information you can visit WSPC Basic Policies & Principles.
The protection of your personal data in addition to being a legal requirement is a principal priority for us. You can find more information regarding data collection and handling of your personal data at the following link: Privacy Policy.
The policy and terms of our organization regarding our website www.wspc.gr and our eshop are described in detail in the links WSPC Cancelation Policy and Cookies Policy.
Our main concern is that our students and everyone who interacts and communicated with us receive the highest quality of services. Should one of our services not meet your expectations we collect your observations and complaints in a special box placed at our headquarters anonymously or via email at the address education@wspc.gr stating your name. Each case is taken under serious consideration and is explored attentively by the department of quality control and management aiming in the restitution and continuous improvement of our services.
Kind Regards,
Panos Tzimas
WSPC Quality Assurance Coordinator
DipWSET, MSc, Chemist-Oenologist