WSPC in Greece
WSPC® is a Certified Educational Organisation by the National Organization for the Certification of Qualifications and Professional Orientation (E.O.P.P.E.P.) for alcoholic beverages: Wines – Spirits – Beer and Sommellerie as well as non-alcoholic beverages: Coffee, Cocoa, Tea.
In collaboration with the Wine & Spirit Education Trust (WSET®), the Court of Master Sommeliers (MS) and the Beverage Standards Association (BSA) based in Great Britain, as well as the Wine Scholar Guild(WSG) based in Washington, U.S.A., WSPC offers the opportunity for interprofessional studies with qualifications of international validity and recognition in the markets of Catering services, Hospitality and Tourism as well in the Generic markets Wines – Spirits – Coffee – Tea – Cocoa.
The development strategies in the international market of these leading educational entities is implemented through the selection of specialized networks of collaborations with exemplary institutions and persons, who contribute to the further expansion and upholding of their leading position worldwide. In Greece, WSET, CMS, BSA, WSG & WSPC are led by Konstantinos Lazarakis MW (Master of Wine).
5
International Accreditations
5
Fields of Specialization
34
Educational Programmes
"We are Celebrating 18 years…"
Since November of 2004, when we welcomed our first students offering WSET educational programmes in Greece.
The vision of the WSPC® team was dual from the start. On the one hand we wanted to create a staircase, a mechanism for our students, which will help them rise closer to their dreams – leastways their wine affiliated dreams. On the other hand, we wanted to help, and to be more exact to lead, in elevating the level of the wine, spirits and sommellerie industry in Greece.
Today we are broadening our portfolio and welcome our new training modules of Coffee, Cocoa and Tea with the objective of leading the upgrade of these areas in coffee services.
Konstantinos Lazarakis MW
WSPC President
Head of WSPC Education
The WSPC® was awarded in 2009
As the best educational centre in the world
The WSPC® is one of the few centres of WSET® globally, to receive the distinction "Wine Educator of the Year Award". The distinction is awarded each year at the Guildhall in London, to educational centres which stand out for the performance of their students, but also for the fact that they show dedication and innovation in education. As early as its fourth year of operation WSPC® succeeded in obtaining this prestigious title confirming in the best possible way the very high level of wine education it provides. Since then WSPC has steadily maintained a placement among the 10 to 12 best providers internationally distinguished among 74 countries..
With the WSET® flagship , the Level 4 Diploma in Wines and Spirits, already launched within the first four years of operation of the WSPC®, innovative curriculum followed Hestia Advanced Certificate centred on Greek wines, its exclusive collaboration with Court of Master Sommeliers, Wine Scholar Guild, Beverage Standard Association, the vertical tastings it established in the Greek market, International Masterclasses & Seminars it provides, and more recently the establishment of the WSPC OnLine School, WSPC® has been since 2004 and continues to be the most important chapter in the continuing education of people of the Greek Market of Wine and Spirits & Coffee/ Cocoa/ Tea.
Creating Professional Standards & Executives
For the Greek Wine Industry of the 21st century
The Wine & Spirits Professional Centre (WSPC®) was founded in 2004 with the aim of acquiring impeccable and accredited training in wines and spirits, geared to professionals working in the markets of wine, spirits, tourism, catering and cruise companies, or for those wishing to enter these markets. Through the increase of knowledge of the market of wines and spirits, the WSPC® aims to continually improve the quality of consumer products and services provided by individuals and businesses in all sectors.
Milestone dates in the ten years of the WSPC®'s operations:
2006 – First WSET® Diploma examinations in Greece.
2009 – The Riedel Trophy: The WSPC® is given the award as the Best Educational Centre globally, amongst 42 countries.
2010 – The HESTIA Advanced Certificate is created and offers a well-structured training programme for Greek wines supported by a 100-page manual.
2011 – Cooperation with the University of Nicosia in Cyprus.
2012 – Cooperation with the representative of WSET® in China (Asian Wine Service & Education Centre – AWSEC) for the running of Master classes on the subject of Greek wines.
2013 – Became Representatives for the Court of Master Sommeliers in Greece.
2014 – Cooperation between WSPC® and the Greek version of Wikipedia.
2014 – WSPC – International Centre of Wine Education
2018 – Relocation to new premises
2020 – 22 Diploma Graduates
2020 – WSPC Online School
2021 – WSPC Coffee-Cocoa-Tea Education
2021 – Beverage Standards Association
2022 – Wine Scholar Guild
2023 – The Greek Wine Academy (GWA) is established by WSPC on behalf of EDOAO and two educational programs are created: The Foundation Certificate & the Advanced Certificate.
Honorary Title Award HON AIWS
At the official graduation of students, the WSPC® awarded the Honorary Title of WSET® Honour's Diploma to (industry) celebrities who with their vision and ethos have contributed to the evolution of Greek wine. Their work gives the correct orientation and future aspirations to the new and up-coming generations.
Major international clients
Armani Hotel – Dubai, Emirati Arabi Uniti
Hakkasan Restaurant, Emirates Palace Hotel – Abu Dhabi, Emirati Arabi Uniti
Grand Hotel Kempinski – Geneva
The Taj Mahal Palace – Mumbai India
London House Battersea/ Gordon Ramsay – London England
Mugaritz Restaurant – San Sebastian Spain (2 Michelin stars)
Ristorante Italia di Massimo Bottura – Istanbul Turkey (3 Michelin stars)
Überfahrt (Ueberfahrt) Restaurant – Germany (3 Michelin stars)
Burj Al Arab Hotel, Jumeirah Group – Emirati Arabi Uniti
Pla Restaurant – Barcelona Spain
Hotel Aton 5* & WineHall.Com – Russia
Le Pan Hotel & Restaurant- Paris France
Restaurant Flat Three – London England
Winespotted Restaurant – Varsovia Poland
Djuret/ The Burgundy Restaurant – Stockholm Sweden
The Institute of Masters of Wine
CAFA Formations – International Wine School in Bordeaux France
EDEX Educational Excellence Corporation – University of Nicosia
Major Greek corporate clients
G. & Α. Mamidakis Foundation – Bluegr Hotels & Resorts
Aquila Hotels & Resorts
Starwood Group – Hotel Grande Bretagne
Starwood Group – Astir Palace Resort
Regency Entertainment ΑΕ
Hyatt Regency Hotels
Regency Casino Mont Parnes
Hilton Athens Hotel
Starwood Groop – King George Hotel
Chandris Hotels & Resorts
Daskalantonakis Group – Grecotel
Elounda Luxury Hotels
HSBC – Banking Company
The Margi Hotel
Aldemar Hotels
W.S. Karoulias SA
IMA SA
Bacardi Hellas
Pernod Ricard Hellas
Nestlé ΑΕ
Diageo Hellas
Makro cash & Carry SA (Grocery & Merchandise Retailer)
AB Vassilopoulos SA (Grocery & Merchandise Retailer)
Enterprise Greece
New Wines of Greece – EDOAO
Genka Emporiki SA – Cellier
Aiolos Wines SA
Vinalia SA
Siganos SA
Halaris Bros SA
Anthidis SA
Moraitis School
Carrefour Marinopoulos SA (Grocery & Merchandise Retailer)
Wines of North Greece
Wines of Peloponnese
Union of Vinicultural Cooperatives of Samos
Greek Wine Federation
Technological Educational Institute of Peloponnese
Domaine Gerovassiliou SA
Argo Wine Apostolakis SA
Kir-Yianni Estate
Domaine Costa Lazaridi SA
Zoinos Winery SA
Tsililis SA – Theopetra Estate
Domaine Porto Carras SA
Roxani Matsa Estate
Domaine Glinavos SA
Domaine Sigalas SA
Domaine Kokotos SA
Avantis Estate
Nico Lazaridi Winery
Katogi – Strofilia SA
Vogiatzis Estate
Boutari Wineries SA
Manousakis Winery
Lyrarakis Winery
Semely Wines SA
Alpha Estate
Domaine Skouras
Mercouri Estate SA
Tsantali Vineyards & Wineries
Tselepos Estate
Palivos Estate
Mylonas Winery
Domaine Gioulis
Antonopoulos Vineyards SA
Stelios Kechris Domaine
Dougos Winery
Domaine Papagiannakos
Domaine Hatzimichalis SA
Lafazanis Winery
Pyrgos Petreza
Wine Bar "By The Glass"
Wine Bar "Kiki de

Grèce

"
Wine Bar "Oinoscent"
Wine Bar "Heteroclito"
Wine Bar "Cava Faidon"
Espresso Bar "Apallou"
"Leonidas" Fresh Belgian Chocolates
Aleria Restaurant
"Vassilenas" Restaurant
Vivartia Group – La Pasteria SA
Vivartia Group – Goody's SA
Vivartia Group – Everest SA
T.G.I. Friday's Greece
Botrini's Restaurant (1 Michelin star)
Varoulko Restaurant (1 Michelin star)
"La Scala" Ristorante
"Kastelorizo" Restaurants
"Funky Gourmet" Restaurant (2 Michelin stars)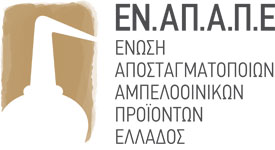 ---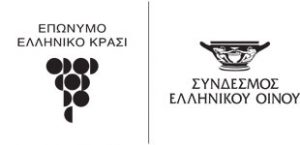 GRAND SPONSOR

---
GRAND SPONSORS

---
WSPC IS AN ADVISORY TO:

At WSPC the learning experience
Is accessible, with respect for all our students
Maintaining an open communication channel with our students – starting from the stage of information provision and leading all the way up to the awarding of certifications is our priority. To this end, we ask our students to evaluate us at the end of each course, acknowledging the value of their opinion and personal experience. We wish to set very high standards attributing added value to each and every service we provide, but also maintain an essential person-centred philosophy which promotes responsibility in action.
Our basic policies follow:
-DIVERSITY AND EQUALITY POLICY
At WSPC we uphold the principles of diversity and equality in all areas of our work. Regarding our students:
All educational programmes offered at W.S.P.C. are accessible to all students that have attained the age of 18 years and meet the required per case knowledge base.
A learning environment of equal opportunities is provided to all our students excluding any type of discrimination.
All information and policies for each of our programmes is available to all our students at all times upon request, while being also available at our website at all times.
We follow a very strict procedure when it comes to handling the personal data of our students according with our Privacy Policy , which we review regularly in order to meet legislative and organizational requirements and is fit for purpose.
We maintain an open communication channel with all our students, asking for their evaluation of our services at the end of each programme.
We remain at the disposal of any student who believes he/she may have been unfairly discriminated against by WSPC.
SPECIAL CONSIDERATION POLICY
This policy is for all students whose performance in an assessment if affected by circumstances beyond their control. This may include recent personal illness, accident, indisposition, or other adverse circumstances at the time of the assessment. The student has to fill in an application available at WSPC Admissions & Awards Department. The application must be accompanied by all necessary independent documentation (e.g. medical certificate from public hospital). This action must take place within 3 days of the day of the assessment. Eligibility will only be considered if accompanied by supporting independent documentation. WSPC must admit a Special Consideration Application Form to WSET Awards within 7 working days from the date of receiving a valid request.
Special consideration will not give unfair advantage over students for whom special consideration is not being applied or alter the assessment demands of the qualification as detailed in the applicable Specification.
In cases of serious disruption during the examination, the Examinations Officer must submit a detailed report of the circumstances and students affected to WSET Awards with an attached list of the students present in said examination. This report is submitted to WSET within 7 working days from the examination date.
WSPC keeps records of all applications for special consideration.
REASONABLE ADJUSTMENTS POLICY
A reasonable adjustment is any action that helps ensure the framework within which the examination takes place for students with disabilities or difficulties unequivocally maintaining the diversity and equality policy.
Reasonable adjustments may involve allowing students extra time to complete the assessment activity, adapting assessment materials (such as providing materials in large text format) and/or the assessment room (i.e. for students with autism), the presence of persons to facilitate the process (i.e. a sign language interpreter or reader). The purpose of the adjustments is to safeguard equal assessment environment to all students and must not give unfair advantage over students for whom reasonable adjustments are not being made or affect the reliability and validity of the assessment outcomes as detailed in the applicable specification. The use of a reasonable adjustment is not taken into consideration during the assessment of a student's work.
Should a student wish to submit a Reasonable Adjustment Application Form, this must be done during registration. WSPC informs WSET accordingly for approval regarding the examination process. Kindly note that this process may be time consuming. WSPC and WSET reserve the right to ask for supporting evidence by a third party (i.e. specialized doctor). Applications that contradict the subject matter of the examination will not be accepted. WSPC will keep records of all reasonable adjustment applications.
CANCELATION POLICY
Registration to one of WSPC's educational programmes relates to the specific course and class one has registered for. In the event a student wants to cancel his / her registration, our Cancellation Policy follows: Details:
Full refund (100%) if cancellation is made known at least 20 working days prior to the commencement of the classes
50% refund if cancellation is made known at least 15 working days prior to the commencement of the classes
Students will not be refunded if they cancel after the aforementioned timeframes.
Interested in our Cancellation Policy for WSET Diploma and/or CMS courses please contact us at education@wspc.gr
CONFLICT OF INTEREST POLICY
As a WSET Approved Programme Provider, WSPC is committed in implementing the Policies, Regulations and Best practices that coincide with the integrity and reliability of both organizations.
Within this framework, WSPC is committed to the continuous information and (post)training of all its employees –executives and instructors in order to maintain the proper functioning of the organization without any deviation from the principles and processes required by both WSPC and WSET aimed at accessible to all quality services, high standards learning experiences and worldwide renowned Qualifications, without any form of partiality and/or discrimination.
To that extent, WSPC Management, as well as every member of WSPC team is fully updated regarding the processes provided for by both organizations regarding the context of "conflict of interest" and is committed to undertaking all necessary actions on a proactive level, as well as in the event that such incident takes place.
Any queries about our Policies?
Contact us at education@wspc.gr
Assurance of the highest level of provided services
Quality assurance constitutes the highest objective and ethical reward for the people of WSPC
The application and adherence to the National and Community Legislation, the publication of detailed and comprehendible guidelines for every study programme we offer (specifications) and our collaborations with highly accredited, world-renowned educational institutions (WSET, CMS, BSA, WSG) are at the core of our quality policy.
Our instructors have distinguished and long-standing careers with a high level of education and accreditations. Their continuous improvement is achieved through training programmes and through evaluation reports that our students fill out anonymously at the end of their educational programme.
Student's Opinion about WSPC

Learn as if you were to live forever, they say and this is how my WSET Diploma journey started. For the first time I was sitting in a class together with real winemakers, sommeliers and wine merchants learning about wine and acquiring an in-depth knowledge. Visiting the breathtaking island of Santorini and its iconic wineries during a whole week, is a game changing experience not to be missed.

Studying at WSPC may be one of the most beneficial experiences I have had as a student. From the very first day students have highly experienced tutors by their side and the whole staff assists them with any inquiry. WSPC is undoubtedly the right choice to gain in depth knowledge of the world of wine and beverages.

To study wine, you need to feel inspired. I have studied all four levels of WSET at WSPC. During that time, my tutors Efstathios Saltas at Levels 1 and 2, Gregory Michailos at Level 3 and Konstantinos Lazarakis MW, at Level 4, were truly inspirational and reminded me that wine is above all, an exciting journey!

It was an outstanding experience that I would recommend to anyone who would like to elevate their wine knowledge, critical thinking, and tasting skills to take part! Having guidance from Konstantinos Lazarakis MW together with the support of the whole WSPC team made the journey even more enjoyable!

The course through to the acquisition of Diploma degree was a proactive journey to all the terroirs of the world where wine is produced. The secret tales that were revealed to us, from Konstantinos and Andreas, over the tastings of numerous wines from around the globe created a magical atmosphere, that will be remembered for a long time.

My experience in WSPC started back in 2015 with WSET Level 1, where I had my first encounter with the world of wine. As I proceeded, I gained a lot of insight and confidence and instinctively, continued to seek for more. This led me to the final level of the Diploma, tasting wines from all over the world, learning about the corresponding viticultural and winemaking techniques and how to link them directly to the result. As a new winemaker, I carry this achievement throughout my professional life!
My experience at WSPC was very interesting, especially the Santorini block which enabled us to travel to the island under such special circumstances. Konstantinos Lazarakis is a charismatic teacher who transmits his knowledge with humour and enthusiasm, which makes learning a bright experience.

In 2014, following a recommendation by some professionals in the wine industry, I began my studies in WSPC, attending the WSET Level 1; at this point I couldn't begin to imagine how long and special this journey would turn out. The excellent structure of the school's curriculum, the imparting of knowledge on every aspect of wine, the familiarisation with all the wine regions of the world combined with the high level and the ethos of tutors encouraged me to continue studying, advancing to higher levels with an increasing momentum. So, in 2017, and while being professionally active in a totally different industry, I found myself in Santorini, kicking off the fascinating path of WSET Diploma. It is an uncommon, demanding, but above all an exciting journey that I managed to successfully accomplish by obtaining the much-coveted qualification in 2019.
The well-structured, rigorous education and the charm of the teaching staff motivated me to go as far as WSET Level 3 and WSPC HESTIA Advanced Certificate and I am now seriously thinking of attempting the WSET Diploma. My job is not related to wine but to printings of refrigerator food labels and content production for various sectors. However, wine is an important part of my life and in the upcoming period I will expand my professional activities in this sector.

I began my studies in wine and spirits at WSPC where I attended Levels 1,2,3 in wines, HESTIA Certificate and Spirits. In 2017, I embarked on WSET DIPLOMA and I will never forget the top level of education and teaching. A very important part for me is the Pan-Hellenic Association of Sommeliers.

Knowing that WSET is the top school for studies in wine, in 2016 I began my studies at WSPC Wine & Spirit Professional Center. The school's excellent organization, the highly trained tutors, the very well-structured curriculum per level of qualification offering a thorough education and the school's new premises were my incentive and inspiration to fervently complete, notwithstanding the challenges, the first three WSET L1-L2-L3 and the L3 HESTIA Certificate. And although my career, for many years now, is in stark contrast to the world of wine, as I am a mechanical engineer, the world of wine cast its spell on me and I am now attending at the WSPC, the WSET Diploma, the most challenging, albeit fascinating, wine journey.

Through WSPC, the best organization in the wine industry, both in Greece and abroad, I met wonderful people with dedication and love for wine. A team of professionals ready to teach students everything about wine. Acquiring WSPC Level 4, the WSET Diploma, I expect to complete this journey having in parallel started the Court of Master Sommeliers (CMS Europe), a program with a hospitality-oriented focus. All these studies combined with my working experience in wine restaurants and in Michelin-star rated restaurants led me to the 'wine paradise' where I am currently working, the Private Members Club 67 PallMall in London.

It was back in 2015 when I became a student at WSPC. I didn't have to think it twice, the wine training offered by the school is excellent. First and foremost, the school offers wine education and behaviour! Students acquire critical thinking. Not only are we taught by top level tutors to describe, judge, and score a wine but also to respect wine, its culture, the land, the winemaker and the vine grower. I would like to personally thank WSPC, Mr. Konstantinos Lazarakis and first and foremost my mentor, Mr. Yiannis Koulelis who taught me how to love wine and broaden my wine horizons daily; to long for learning, to constantly discover why this journey in the world of wine is endless!
Frequently Asked Questions
What training does the WSPC provide?
On a global basis the training model provided by WSPC- Horizontal Learning across all Levels of Wine & Spirits Market – is geared to all disciplines of the market. "Horizontal Learning" means that we do not provide our students our specialised expertise in the sense of obtaining a qualification and / or degree as an Oenologist, wine-grower etc. Our students acquire a broad and deep knowledge over all the subjects pertaining to the sector (viticulture, oenology, wine-making, distillery, wine-tasting, marketing, legal aspects et al, all valuable in order to successfully meet the demands of their profession.
WSPC provides non-job specific education and resembles the methods and learning techniques used in the academic market for those studying at MBA studies level. It is geared towards wine producers, oenologists, Sommeliers, Bartenders, Baristas, Wholesalers, Retailers, business Professionals within the trade as well as Individuals / Wine lovers. WSPC Students, at the higher levels of studies – Advanced Certificate / Level 3 & Diploma / Level 4, acquire commercially relevant abilities to analyse and evaluate the quality-price ratio and the ability to investigative and understand the market and its structure. These abilities are important in all middle and senior management professionals such as Import Managers, Export Managers, Group Product Managers, Brand Managers, Sales Managers, F & B Managers, Winemakers and Chief Sommeliers.
One could say that the evaluation of a quality-price ratio is an common criteria for consumers as well. The Consumer's behaviour on a daily basis is what affects the survival and fate of the products on the market. We consider it an honour that more and more consumers decide to acquire exactly the same knowledge as professionals, to share the same classrooms with the latter and take exactly the same exams.
Knowledge also increases the perception of the senses!
For whom are the WSPC curricula designed?
The WSPC programme – fully harmonized with the curricula of the Wine & Spirit Education Trust England, the Court of Master Sommeliers, the Beverage Standards Association (UK) and the Wine Scholar Guild (USA) – is geared to:
employees of all wine production stages
business executives seeking to be continuously informed on the latest developments in their field
business executives seeking to obtain impeccable and internationally recognised training that will provide unique potential of advancement in their work and careers
companies seeking to upgrade the staff of their departments, as well as to upgrade their products and services
graduates and / or undergraduates of the Faculty of Food Technology & Nutrition – Department of Oenology and Beverage Technology, who, without needing to travel abroad to continue their further training, can instead choose to acquire the same knowledge and the same qualifications whilst staying in Greece and having the opportunity to work alongside their studies
young people over 18 years who want to enter the wines, spirits and beverages market as their professional career option
consumers who want to better know wine and better appreciate its complexity
In which languages are the courses taught in Greece?
The first three levels the students are taught in the Greek language.
The higher levels of studies, such as the Wine Scholar Guild the students are taught in Greek, but the exams are in English (multiple choice questions).
Taking the exam in English is an option at all levels (Levels 1-3). WSPC recommends that students sit the exam in English as early as level 1, firstly because the Greek market is inextricably linked to tourism, secondly because a professional career may lead to the field of exports, and thirdly so students are familiarized with the English language from early on as the WSET Diploma – which is the pinnacle of the educational programmes – is only taught in English.
Can I continue my studies abroad and / or vice versa?
It is possible, if a student decides to change his location, for him/her to continue in whatever other authorized WSET England centre abroad. In this case, we transfer the student's attendance information (ie: student code number, passing grade etc.) to the corresponding Approved Program Provider (APP) abroad. Please note that the most important thing is for the student to speak the native language of the country where the Centre is located.
Of course, the opposite is also possible. A student planning to be repatriated can continue his/her studies following the previous Level of Studies which he/she has successfully graduated in another country. The same applies to an International student who wishes to enrol in Greece.
Are the WSET, WSG & BSA diplomas recognised?
The WSET and BSA diplomas are recognized by the English state and the WSG diplomas are recognised by the U.S.A. What is most important however is that all certifications and all organizations affiliated with WSPC are recognized Internationally and also by the Greek market.
It is imperative that interprofessional education identifies with the real market – that the tutors are the professionals of the present and our graduates are the professionals of the future.
Even from the earliest years of WSPC's operation, bright names and personalities in the field have honoured our classrooms. All companies within the wine and spirits industry have chosen to prepare their executives through the WSPC. The WSPC Studies Levels are considered as a criteria for evaluation of CVs by the relevant departments and / or managers of companies in the broader field of hospitality and tourism.
What do the lessons consist of?
At all levels of study the Course is divided into 2,5 hour lessons and each lesson is divided into two parts: the theoretical and the practical-tasting part. For the teaching of the theoretical part of the course, students are provided WSET books in Greek as well as WSPC's study guides. Students have the option of acquiring the original textbook in English.
Regarding BSA, WSPC provides students with its own Greek textbooks, fully compliant with the requirements of the British organization.
WSG has English textbooks and a plethora of interactive educational techniques online that aid students in comprehending the subject matter and requirements as well in the successful completion of the exams. In addition, the textbook of each country is also provided in e-book form.
The practical-tasting part of the course, of all organizations, is covered by an excess number of wines and labels and/or an excess of educational hours and practical training in all educational unites in comparison to not only the Greek market but the International market as well. All course and/or practical training samples are in full accordance with the syllabus indicated by the WSET for each level of studies.
Attendance and successful graduation of each level of study is completed through examinations which each student is required to attend and pass so as to be considered a graduate and to continue his/her studies to the next Level of Study.
Just as the Structure / Syllabus of the educational programmes are set by England and the USA, so are the examinations fully controlled by our affiliated parent organization. About 7 days before the students sit the exams the Examinations Officer of each country receives the tests from England and the next working day after the exams, they are sent back to England for evaluation.
Finally, the companies that finance the tuition of the candidates attending our Educational Programmes are informed of the results of their subordinate colleagues.
What qualifications are required for registration?
No specific qualifications are required for registration of a prospective student, except that he/she should have completed 18 years of age and that he/she has successfully completed the previous prerequisite level of studies.
What level of Studies is it desirable/necessary to reach?
Professionals in the sector: For professional positions within the wine and spirits sector, it is considered necessary to study to at least Level 3 Studies (Advanced Certificate), thus acquiring a high level of knowledge of the Greek and international markets. Acquiring the leading WSET Diploma qualification could be considered essential for those Professionals who wish to acquire unique skills to help their personal and professional development or even their career in order to have the ability to display their knowledge in a manner suited to the competitive international and local wine, spirits, sommellerie and non-alcoholic beverages market.
Individuals / Wine lovers: Individuals – Wine-lovers – simple consumers can comfortably attend up to WSPC Level 2 of studies. Upon conclusion they will have covered the knowledge of the basics of world wines varieties as well as of the correct wine and food matching. In this way they will have acquired adequate knowledge essential in both their social events (restaurant) as well as in their daily lives (home). They will feel more able to choose for themselves "labels" from restaurant wine-lists and can easily navigate a cellar in search of a suitable wine to accompany their meal at home.
It is worth mentioning here that the all the individuals / Wine-lovers who have attended Level 3 of studies (WSET Advanced Certificate) have almost always graduated successfully. They then quite seriously consider the possibility of continuing their studies to WSET Diploma level, in spite of the fact that it is considered, internationally as one of the most difficult Diplomas in the world.
It is also noteworthy that individuals / wine-lovers taking exam usually score higher than professionals do. This is evidence of their need – both emotional and pragmatic – to learn as much as they can about wine and spirits, and to satisfy their continuous thirst for knowledge about them.
How often do courses start in Athens and other cities?
What is the length of the course in Athens and other cities?
ATHENS
At all levels, studies in Athens are realized either in-person or online, or in Hybrid form as follows:
Once a week (morning or afternoon). These courses are called «Regular».
B. Classes can be conducted on consecutive days with a class duration of 2,5 hours. These courses are called «Mixed Intensity».
C. Consecutive days with a class duration of 5 hours. These classes are called «Intensive».
A student attending Combo courses may select to attend a particular level in-person and other levels online. This form of "mixed attendance" is called "Hybrid".
The WSET Level 1 has a duration of 13 hours (including examinations)
The WSET Level 2 lasts 27 hours (including examinations)
The WSET Level 3 lasts 43 hours (including examinations)
The HESTIA Advanced Certificate/Level 3 (Greek Vineyards) has a duration of 37,5 hours (including examinations).
The Level 4/ WSET Diploma has a duration of 163 hours (including examinations) that are spread across 14 months and take place in 4 BLOCKS of Consecutive Days: one week approximately every March, June, October and again the next March.
The Level 1 in Spirits has a duration of 7 hours (including examinations) and the in-person course takes place in one day.
The Level 2 in Spirits has a duration of 26 hours (including examinations).
The Modern Sommelier Study Program has a duration of 26 hours (including examinations).
The Spanish Wine Scholar has a duration of 19 hours (including examinations).
The Italian Wine Scholar/ Unit 1 has a duration of 17 hours (including examinations).
The Italian Wine Scholar/ Unit 2 has a duration of 17 hours (including examinations).
Το French Wine Scholar has a duration of 27 hours (including examinations).
OTHER GREEK CITIES
All Levels Studies carried out in other Greek cities except Athens, are always conducted in intensive form. The creation of a single department with teaching hours of 14:00 to 19:00 or 10:00 – 15:00 to incorporate the working hours of both professionals from the catering and those from other areas was deemed necessary.
Intensive WSET Level 1 is completed within two consecutive days. For the exams a minimum of one week's break is needed in order for students to have time to study. Therefore, exams usually take place about one or two weeks after the tuition and last around three hours.
Intensive WSET Level 1 in Spirits is completed within one (1) day. All day programme.
Intensive WSET Level 2 in Wines and Spirits are both completed within 5 days. For the convenience of students the five days are divided into two weeks. During the first week, students are taught part of the material within 2 five-hour sessions (2 days x 5 hours tuition a day), and the second week, students are taught part of the material within 3 five- hours sessions (3 days x 5 hours tuition a day) or vice versa.
Intensive WSET Level 3 and HESTIA Advanced Certificate are completed in 9 days (exam included). In each case, the tuition timetable depends on the town where the course takes place according to its geographical position and how easy/hard it is to access.
The educational programmes for Coffee/ Cocoa/ Tea and Smoothies take place at the WSPC Coffee-Cocoa-Tea Lab, at the organization's headquarters in Athens, at a state of the art, ingenious 50 sq. metres laboratory – approved by BSA, for practical training of professional as well as coffee/beverage lovers.