WSET Diploma Alumni
WSPC Alumni today includes 48 DipWSET, holders of the highest educational certification (Diploma Level 4) that WSET offers worldwide.
This title is considered one of the most significant accreditations in the field at an international level.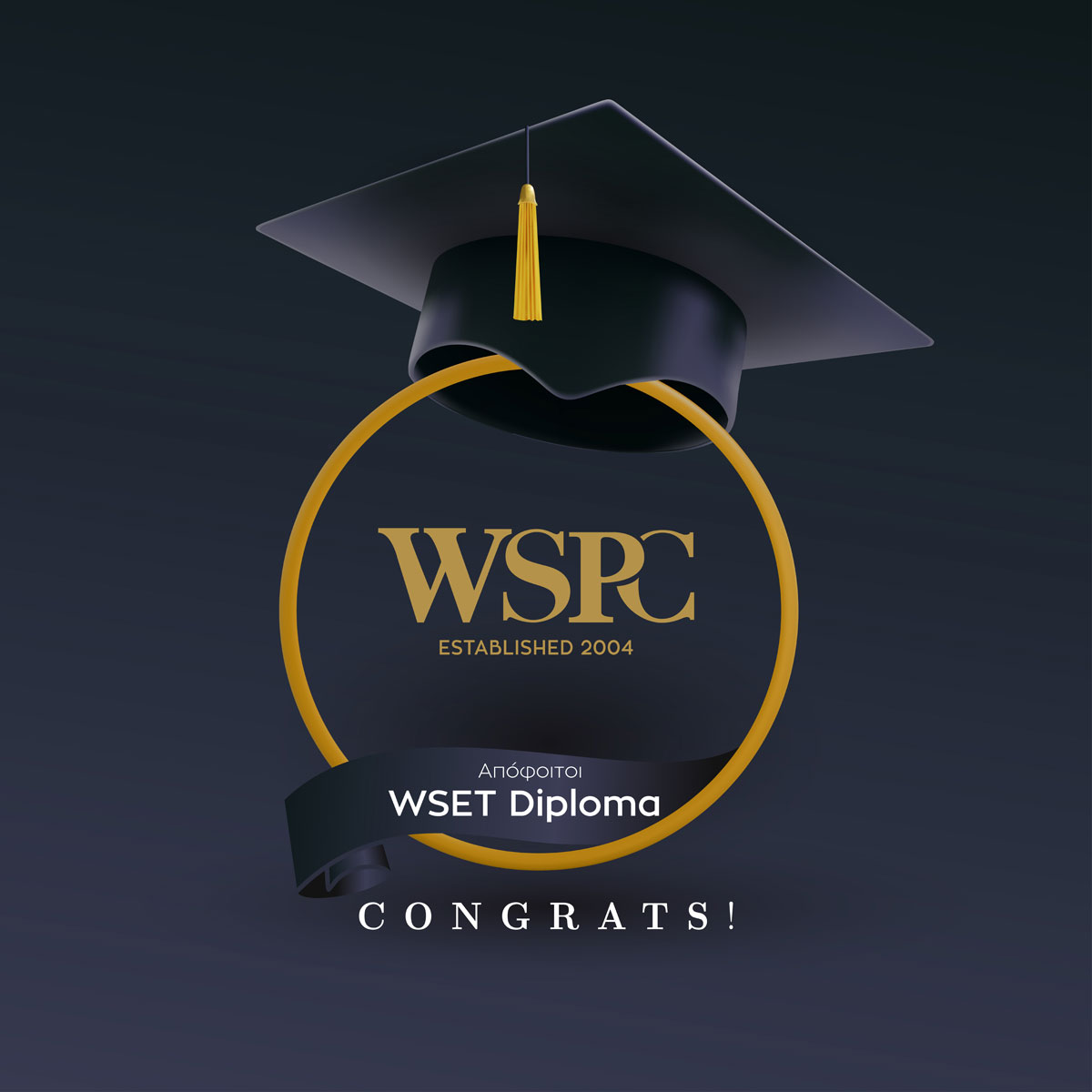 Student's Opinion about WSPC

In 2014, following a recommendation by some professionals in the wine industry, I began my studies in WSPC, attending the WSET Level 1; at this point I couldn't begin to imagine how long and special this journey would turn out. The excellent structure of the school's curriculum, the imparting of knowledge on every aspect of wine, the familiarisation with all the wine regions of the world combined with the high level and the ethos of tutors encouraged me to continue studying, advancing to higher levels with an increasing momentum. So, in 2017, and while being professionally active in a totally different industry, I found myself in Santorini, kicking off the fascinating path of WSET Diploma. It is an uncommon, demanding, but above all an exciting journey that I managed to successfully accomplish by obtaining the much-coveted qualification in 2019.
The well-structured, rigorous education and the charm of the teaching staff motivated me to go as far as WSET Level 3 and WSPC HESTIA Advanced Certificate and I am now seriously thinking of attempting the WSET Diploma. My job is not related to wine but to printings of refrigerator food labels and content production for various sectors. However, wine is an important part of my life and in the upcoming period I will expand my professional activities in this sector.

I began my studies in wine and spirits at WSPC where I attended Levels 1,2,3 in wines, HESTIA Certificate and Spirits. In 2017, I embarked on WSET DIPLOMA and I will never forget the top level of education and teaching. A very important part for me is the Pan-Hellenic Association of Sommeliers.

Knowing that WSET is the top school for studies in wine, in 2016 I began my studies at WSPC Wine & Spirit Professional Center. The school's excellent organization, the highly trained tutors, the very well-structured curriculum per level of qualification offering a thorough education and the school's new premises were my incentive and inspiration to fervently complete, notwithstanding the challenges, the first three WSET L1-L2-L3 and the L3 HESTIA Certificate. And although my career, for many years now, is in stark contrast to the world of wine, as I am a mechanical engineer, the world of wine cast its spell on me and I am now attending at the WSPC, the WSET Diploma, the most challenging, albeit fascinating, wine journey.

Through WSPC, the best organization in the wine industry, both in Greece and abroad, I met wonderful people with dedication and love for wine. A team of professionals ready to teach students everything about wine. Acquiring WSPC Level 4, the WSET Diploma, I expect to complete this journey having in parallel started the Court of Master Sommeliers (CMS Europe), a program with a hospitality-oriented focus. All these studies combined with my working experience in wine restaurants and in Michelin-star rated restaurants led me to the 'wine paradise' where I am currently working, the Private Members Club 67 PallMall in London.

It was back in 2015 when I became a student at WSPC. I didn't have to think it twice, the wine training offered by the school is excellent. First and foremost, the school offers wine education and behaviour! Students acquire critical thinking. Not only are we taught by top level tutors to describe, judge, and score a wine but also to respect wine, its culture, the land, the winemaker and the vine grower. I would like to personally thank WSPC, Mr. Konstantinos Lazarakis and first and foremost my mentor, Mr. Yiannis Koulelis who taught me how to love wine and broaden my wine horizons daily; to long for learning, to constantly discover why this journey in the world of wine is endless!