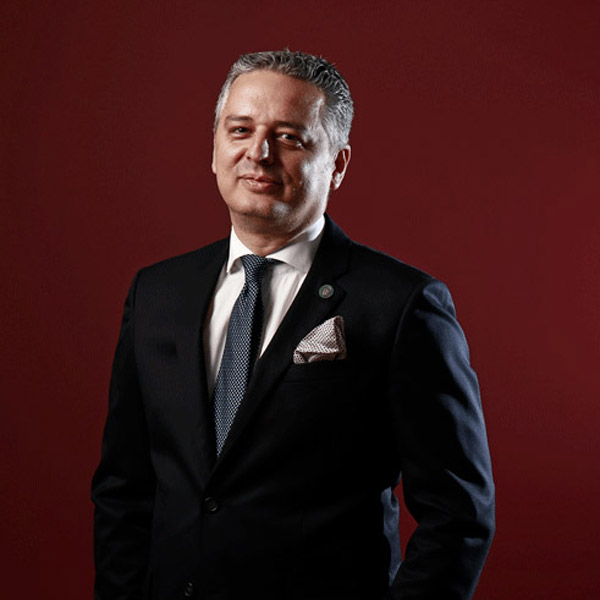 Evangelos Psofidis
Tutor of WSPC Wine & Coffee School
If I had to give a description of my relationship with wine, it would definitely include the phrase "lifestyle". Wine was the reason I found myself in places of the world that I never imagined I would be in and it constituted a common communication code with people of different languages and cultures. Wine taught me that the world can be different but just as beautiful. As a tutor at WSPC, my goal is for our students not only to gain a high level of knowledge about wine, but also to feel part of a global community and to experience the diverse beauty of the world, as I have come to know it and continue to discover.
Evangelos Psofidis studied Tourism Business Administration and started his career in 2000 at the Hilton, Athens.
His love for catering, haute cuisine, wine and spirits later brought him to one of the most emblematic restaurants in Athens, "48TheRestaurant" where he worked for three years. In 2006 he returned to the hotel industry and the Grande Bretagne Hotel. In 2009 he took on the position of Wine Director for the Grande Bretagne and King George hotels where he remains to this day, creating a collection of wines which for seven consecutive years has been awarded by the Wine Spectator with the Best of Award of Excellence. Since 2015 he holds the Advanced Certification by the Court of Master Sommeliers.
In parallel with his involvement in the field of hotels and catering for the past five years, he is a tutor at the Greek branch of WSET.
Experience:
2003
48 The Restaurant, collaboration with renowned chefs like Christoforos Peskias, Joel Robuchon and Ferran Adria
2006
Hotel Grande Bretagne
2009
Wine Director for hotels Grande Bretagne and King George until today
2014
Best of Awards of Excellence from Wine Spectator Magazine for creating one of the best wine lists in the world from 2014 and every year until today
2015
Certified as Advanced from the Court of Master Sommeliers
2022
Certificate in Food & Beverage Management from Cornell University
Sorry, no posts matched your criteria.