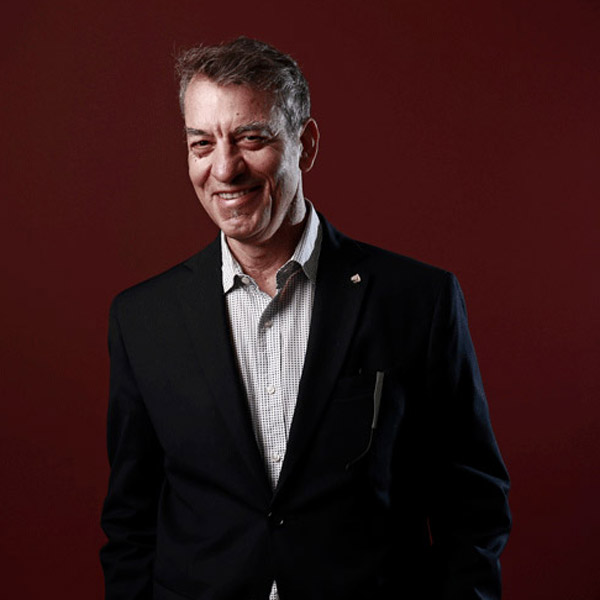 Stefanos Kogias
DipWSET - Tutor of WSPC Wine & Spirits School
For as long as I can remember myself, I always liked to share anything that excited me... Games, comics, books, songs. That was probably the reason I became a DJ. Later came the radio, which I have been serving non-stop since 1986 (Antenna, Star FM, Club FM, Safari, Republic 100.3 & Fly 104). Djing became a way of expression, an element of my character. Over the years the need to share has been transformed into a desire to communicate… my passion, my knowledge and my experiences. This is how I handled the wine "bug" that caught 17 years ago. The culmination of all this experience was my integration into the WSPC rapporteur group. WSPC showed me the way in this journey of knowledge and unique discoveries that are eternal. I began sharing once again – in writing this time - everything that fascinated me in my wine travels, my experiences, and most importantly, the most remarkable wines I tasted.
Stefanos Kogias studied Petroleum Chemistry, but for the last 17 years he has been a taste consultant and deals professionally with wine.
In 2018 he obtained Level 4 at WSPC, earning the WSET Diploma. He holds a Certificate from the Aristotle University of Thessaloniki (AUTH) in the field of "Viticulture and Modern Wine Methods".
He created and directs the company Wine Style, the project "Food & Wine Experience" as well as the "Thessaloniki Wine Show" – a wine exhibition in Thessaloniki.
Since 2019 he is a Lecturer at the Wine & Spirit Professional Center (WSPC), the official body in Greece of the Wine & Spirit Education Trust (WSET), based in Great Britain.
For the past 15 years he has been writing articles in many print and electronic media such as Oenochoos, Klik.gr, Krasia.gr, D-Files magazine, Oinologia magazine and Positivelife.gr.
Education:
1985
Graduated from the TEI of Kavala, from the Department of Petroleum Engineering.
2010
WSET Level 3 in Wines & Spirits
2013
Certificate in the field of "Viticulture and Modern Wine making Methods" from the Aristotle University of Thessaloniki (AUTh).
2018
Obtained the WSET Level 4, and becomes a WSET Diploma (DipWSET) holder.
Experience:
1995 - 2010
On-Trade Merchandiser for the marketing and distribution of alcoholic beverages and wines company W.S. Karoulias S.A.
2011
Columnist for "krasiagr.com"
2011
Project "Food and Wine Experience"
2015
Founded Wine Style, A promotion and communications company for wine products and services
2016
Columnist for the magazine "Oenochoos,"
2017
Worked as a taste consultant in projects for new food, beverage & wine products, restaurant consultant.
2017
Columnist for the magazine "Oinologia"
2018
Organized wine trade show "Thessaloniki Wine Show``.
2019
WSPC, Tutor in Wine and Spirts educational programmes.
2019
Columnist for "PositiveLife.gr"
2021
Organized the alternative wine show "Thessaloniki Wine Selfie", an original thematic wine show in Thessaloniki
Sorry, no posts matched your criteria.