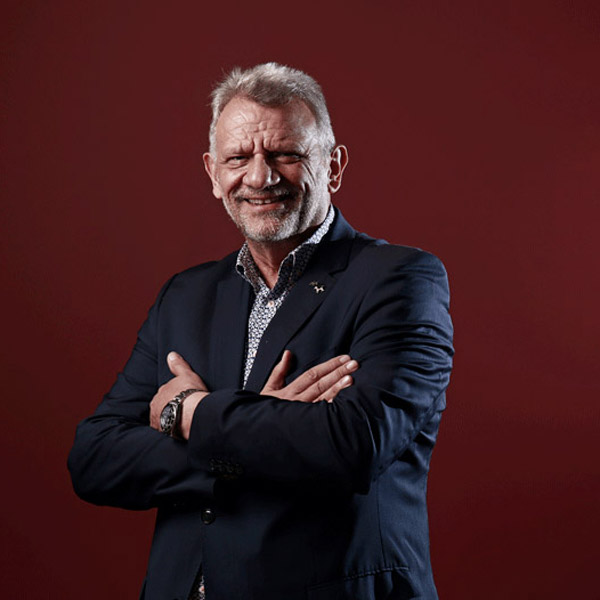 John Koulelis
MBA - Tutor of WSPC Wine School
I was born and studied in Athens. In 1986 when I was completing my Master's Degree in London I was appointed to the Ministry of Agriculture. After two years of working in the public sector I decided to try my luck in the private sector. Since then and for the past 33 years – from my corner of the private sector, I have loyally been serving the wine industry from production, sales, marketing, and general management positions. I was always captivated by this product, and I am fortunate that I was able to study and work with the product I love.
Ioannis Koulelis is a graduate in the field of Food Technology of the Athens University of Applied Sciences.
He completed his post-graduate studies in Business Administration from Leicester University obtaining his MBA, as well as in Food Microbiology & Quality Control at TDRI London.
Since 1988 he has been active in the Greek wine and wine sectors as a Production Manager and / or Commercial Director and / or General Manager and / or Director of Marketing, having worked for some of the largest Production and Sales companies within the Greek wines and drinks market such as I. Boutari & Son Wineries SA, Oinopiitiki Ltd., Ambelooiniki Ltd, Creta Olympias AE, KYRGIANNI SA -W.S. Karoulias and others.
After over 30 years of being active in Greece's wine market, he now collaborates with trade and production companies in the field, such as Ktima Voyatzi, Ktima Tselepou, Vinalia IKE and others as a Marketing and Sales Consultant.
Since 2006 he holds the position of Senior Lecturer in Wines & Marketing – Management at WSPC.
Education:
1980
Graduate of Food Technology of the Athens University of Applied Sciences
1985
Master's Degree Food Microbiology & Quality Control at TDRI London
2002
M.B.A. in Marketing, University of Leicester
2009
WSET Level 3 in Wines & Spirits
Experience:
1986
Ministry of Agriculture, Olive Oil Aid Monitoring Agency.
1988
Boutaris Winery, Director of Santorini Winery – First Harvesting of Boutaris Winery in Santorini
1988
Commercial Director of Creta Olympias
2001
Kyr-Yianni S.A. Commercial Director
2004
W.S. Karoulias, Marketing Director, Wine Department
2006
WSPC, Senior Lecturer of Wine Educational Programmes
2012
Vinalia A.E. Marketing Director
2019
Marketing and Sales consultant for Ktima Voyatzi, Ktima Kyr-Yianni S.A., Ktma Tselepou, Vinalia IKE distribution company, "Georgios Lafazanis" winery and Dynamiki S.A.
Sorry, no posts matched your criteria.