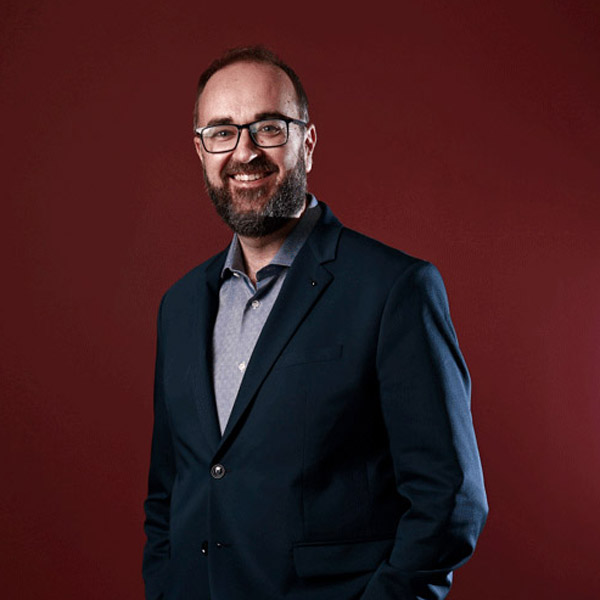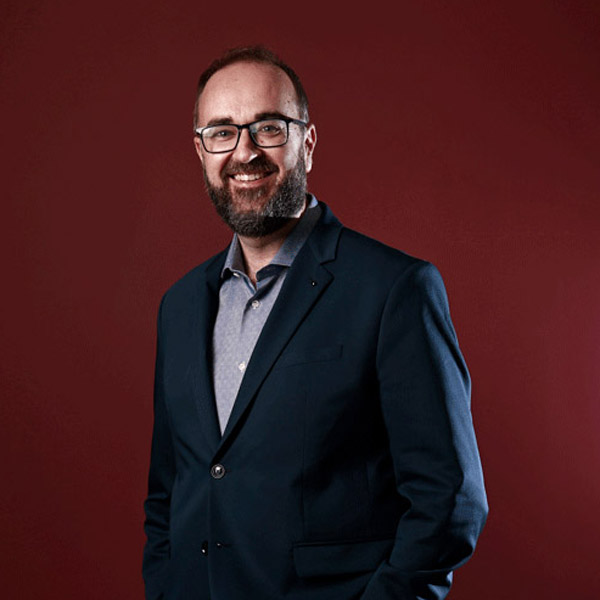 Gregory Michailos
MSc, DipWSET - Tutor of WSPC Wine School
Wine can fill your days with sensations, special moments, and emotions. A wine you once tried and were never able to forget, a viticulturist you met who insists on growing his vines under adverse conditions, a trip you made to a far corner of the earth because of a single bottle of wine. Wine is indeed a beautiful story; it is however not enough…. The more our knowledge of wine grows the more we ought to respect, admire and love the earth that produces it and the people who create it.
Gregory Michailos was born and raised in Athens. He studied at the Department of Chemical Engineering, NTUA. He holds a degree in Harmony and Accordion from the Panarmonion Music School and began his interprofessional studies in wine in 2004. In August 2009 he was amongst the first three graduates of the WSET® Diploma in Greece, earning 4 scholarships for his high performance in the Diploma exams: The Boutaris Winery Scholarships, the Champagne POMMERY/ Halaris Bros S.A. scholarship, Ktima Vivlia Chora Scholarship, Apostolakis Family Winery Scholarship.
He continued his studies at WSPC in Sommellerie, completing the Court of Master Sommelier programme and became a Certified Sommelier in 2015. During the past years he has working as a wine consultant at Mr. Vertigo and since 2009 he has been teaching all educational levels related to wine at WSPC. He collaborates with entities such as "Enterprise Greece", "Wines of Greece" and regional associations for the promotion of Greek wine in the markets of Korea, Australia and China. He is the co-organizer of "50 Great Greek Wines" and the Peloponnese Wine Festival and Central Wine Fair. He loves to write about wine and to visit wine producing regions around the world.
Education:
1996 - 2003
NTUA, Chemical Engineering Department
1998
Παναρμόνιο Ωδείο, Αθήνα, Πτυχίο Αρμονίας & Αρκοντεόν
2009
WSPC Αθήνα, Απόφοιτος WSET Diploma in Wines & Spirits – 4 Υποτροφίες
2015
WSPC Athens Court of Master Sommeliers - Certified Sommelier
2022
WSPC Athens, Wine Scholar Guild, Italian Wine Scholar (IWS)
Experience:
2009
Senior Tutor WSPC Ltd.
2022
Author of the renewed edition of the book WSPC/ "HESTIA Plus Advanced Certificate – The Wines of Greece" (2022)
2022
Wine Consultant - Mr. Vertigo
2016 – Today
Co-organizer of the "Peloponnese Wine Festival" and the "Central Wine Fair"
2021 - 2023
Project manager of «Promotional Campaign of PDO/PGI wines of the Region of Western Greece in Third Countries (Korea-Japan)»
2021
Development platform of the wine platform "50 Great Greek Wines"
2010 - Today
Collaborator of "Enterprise Greece" & "Wines of Greece" (EDOAO) in multiple promotional events of wine in the markets of Australia, Korea and China.
2010 - Today
Author of wine related documents and articles in national and international magazines such as Meiningers, Wine Business International, Grape Wine Stories, Mr. Vertigo wine etc.
Sorry, no posts matched your criteria.