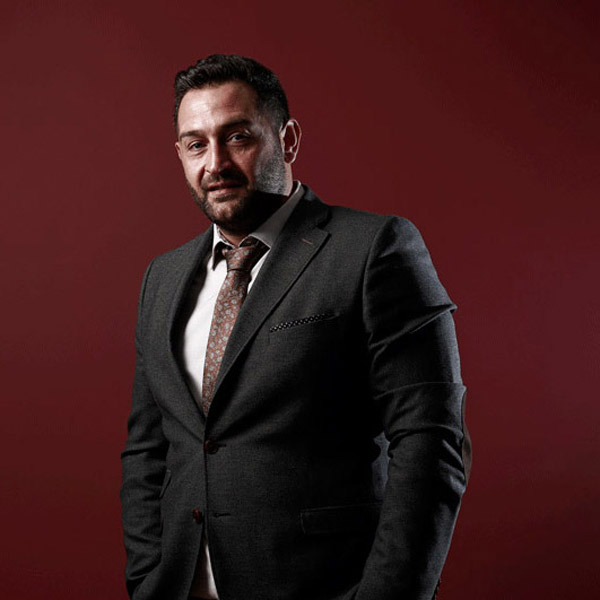 Andreas Tzoudas
Tutor of WSPC Wine School
In 2013 my dear friend, Akis Xenos, encouraged me to get involved with wine. This is how I started studying at WSPC - which is undoubtedly the best school in Greece for comprehensive and high level education in Wine and Spirits. The large and hospitable WSPC family knows how to cultivate a love for wine in its students, and so, very soon, I evolved.
My contact with the magical world of wine began in 2013, at the same time as the opening of the Bodegas Wine Bar – Restaurant, of which I am a co-owner. During the same period, in 2013, I became involved with wine and my interdisciplinary studies at the WSPC. The acquisition of Level 3 WSET with Merit was the beginning. This was followed by the WSPC Level 2 Modern Sommelier Study Program and the Certified Sommelier Certification from the Court of Master Sommeliers (CMS).
My goal now is the WSET Diploma and the Advanced Sommelier Certification of CMS. In 2021 I became co-owner, in addition to the Bodegas Wine Bar and the Tapas wine bar, of the Bodegas Summer, our new acquisition.
Together with my partner Akis Xenos we have created Wine2Wine, a team that organizes tastings, seminars, excursions to wineries and various other wine events in order to pass on our love for wine to anyone who wants to share this magical journey with us.
Education:
2015
Completed WSET Level 3 Award in Wines with Merit and WSPC Modern Sommelier Study Program at WSPC.
2016
Completed the Certified programme of the Court of Master Sommeliers.
2016
Graduated from WSPC WSPC with three scholarships for high performance in exams: "Domain Skouras" Scholarship, "Triantafyllou Vineyards" Scholarship, "Hellenifera" Scholarship for high performance of a Wine Service Professional in the courses: WSET Levels 1-2-3 Award in Wines, & WSET Level 1 Award in Wine Service.
Experience
2013
Founds Bodegas Wine Bar – Restaurant in the center of Patras.
2019
Founds– with Akis Xenos - Wine2Wine.
2021
The restaurant Bodegas Summer is added to the Bodegas family (Bodegas Wine Bar, Tapas Wine Bar) in the outskirts of Patra.
Sorry, no posts matched your criteria.